This land is your land, this land is my land. Woody Guthrie- an American folk singer famously known for politically demonstrating through lyrics- was picked up one day by police in the streets of New York and accused of being a delusional drunk due to his sporadic, dance-like movements, and skinny appearance. They did not believe his protests about being a famous singer.
Woody Guthrie was not drunk or delusional. He had, like many generations of his family before him, Huntington's disease.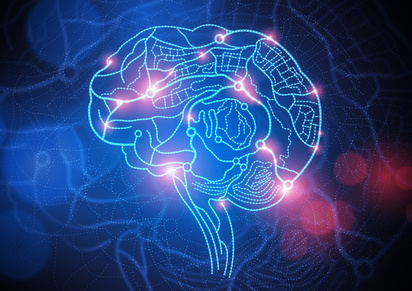 Shrouded by some of the darkest times in humanity, including eugenics, Huntington's disease is a fatal neurodegenerative disease. First named Huntington's "chorea" since sufferers exhibit dance-like movements as a hallmark of the disease.
Huntington's disease affects both sexes and all races- with pockets of the World where it is more prevalent (e.g. Venezuela). The gene that causes Huntington's disease was pinpointed in 1993 by a consortium of scientists. We all carry the gene- whose normal function is still not known- but carriers of Huntington's disease have an expanded form of the gene. The longer the expansion the earlier the disease onset. The average onset for Huntington's disease is middle age (although there are juvenile forms and earlier onset forms which are rarer). If one of your parents carries this expanded gene- called huntingtin htt- then you have a 50/50 chance of inheriting it. If you inherit the expanded htt then you will, eventually, develop disease symptoms.
Early symptoms of Huntington's disease include aggression, paranoia, compulsive behavior and sporadic movement. By the time symptoms have progressed far enough for a diagnosis, many brain cells in a part of the brain called the striatum (or caudate-putamen) have died. This part of the brain is also compromised in another neurodegenerative movement disorder called Parkinson's disease. A major input to the striatum is from the cortex. Together the cortex and striatum communicate to control emotions and movement. Depending on which cells in the striatum are targeted by the cortex this pathway can cause us to move or not to move. When this connection is altered in some way, for instance by brain cell death, it can result in abnormal mood, behavior and movement.
The striatum has long been recognized as a place in the brain that is severely impacted in Huntington's disease. Yet, this brain region actually starts to atrophy later in symptom development. In a study in the Open Access journal eLife, a study led by Mark Bevan's lab in Northwestern University, found that in two animal models of Huntington's disease brain cell death actually started much earlier in another part of the brain that sends input to the striatum.
The Subthalamic Nucleus (STN) is a major target for deep brain stimulation for treatment of Parkinson's disease. Cells in this brain region send signals to the striatum to halt movement. Now the Bevan lab found that the cells in this region start dying early in Huntington's disease progression- before any symptoms start or at least before any overt movement disorders. Because these cells can put the brakes on cells in the striatum, their loss would result in more than normal movement- just like in Huntington's disease. Indeed humans with Huntington's disease exhibit 20-30% brain cell loss in the STN.
The Bevan lab further went on to show that the normal regular activity of the remaining STN neurons was impaired- they fired less action potentials. They linked this change partly to oxidative stress caused by mitochondrial dysfunction (the "power house" of the cell that gives the cell energy- see this previous blog post for further information on mitochondria in the brain). They were able to "rescue" the firing properties of STN cells with chemicals that blocked brain cell components that regulate cell excitability and listen to signals from the excitatory neurotransmitter glutamate as this, in turn, limited oxidative stress through mitochondria.
With this information on hand it will be important to determine why this part of the brain is vulnerable so early in Huntington's disease development. Targeting this part of the brain for treatment could help with early symptoms of the disease and perhaps limit further atrophy of other parts of the brain more commonly associated with the disease such as the striatum.
To view the original paper discussed in this blog, "Early dysfunction and progressive degeneration of the subthalamic nucleus in mouse models of Huntington's disease" published in eLife please click here
Additional info: http://america.aljazeera.com/features/2014/1/when-the-hard-travelinawasoverwoodyguthrieatgreystonehospital.html
The Blog was written by Carolyn Lacey, Scientific Outreach Manager at Neurexpert. To learn more about Carolyn and Neurexpert, please click here.